Kiara Sky Professional Nails are a classy brand of nail products with lots of amazing products ranging from dip powder, nail lacquer, gel polish, and lots more. They are also available in exciting colors. Kiara sky dip powder gives stronger nails with natural and long-lasting nails.
Kiara sky dip nails are lightweight and easy to use. They don't cause any form of damage to the nail bed. The dip powder nail polish is made without harmful chemicals but has extra calcium and vitamins that make natural nails stronger and healthier. Kiara Sky dip powder contains complex bonds that prevent discoloration, chipping, and cracking of the nails.
These dip nails are also available in over 130 colors that complement Kiara Sky nail lacquer and gel polish. This is indeed a healthy and exciting alternative to conventional acrylic. They are DIY alternatives, and they can be done comfortably at home. They also allow natural nails to grow, preventing damage.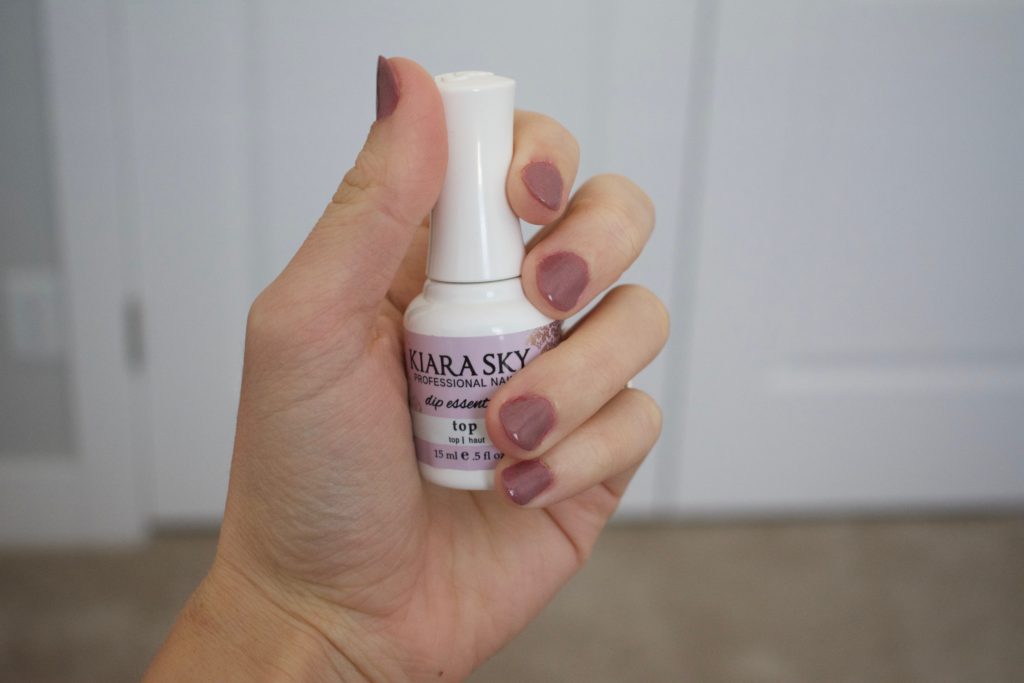 Kiara Sky Nail Lacquer
Kiara Sky Nail Lacquer is formulated with an improved formula free of chemicals such as Toluene, Formaldehyde, and DBP. This nail lacquer with high pigmentation provides full-coverage, glossy, and long-lasting shiny appearance for your natural nails.
This high-fashion nail brand has a formula with professional nail colors that give you beautiful shades and nice designs. With the Kiara Sky nail lacquer system, you are guaranteed of even and accurate lacquer application.
Features of Kiara Sky nail lacquer
Formula free of chemicals like Formaldehyde, DBP, and Toluene.
It is highly pigmented
Available in beautiful colors
Used to create amazing designs and art
Gives full-coverage and glossy finish
It is long-lasting and healthy
Kiara sky nail lacquer has a gentle, nail-friendly formula without harsh chemicals. It colors fast and dries easily.
FAQs about Nail Lacquer polish
Is Nail Lacquer regular nail polish?
Nail lacquer and nail polish are similar products. In reality, there is another name for this product. This is nail enamel, and this is used by manufacturers of cosmetics. The word lacquer is used to describe varnish or the layer applied over the nails. It dries quickly and easily. This is harder than nail polish when it has dried.
What does a nail lacquer do?
Nail polish, also called nail varnish, refers to a lacquer that is applied to the fingernails or toenails used in decorating cuticles and nail plates and protecting it from harm as well. This formula has been revised many times and has been enhanced to give beautiful designs on your nails and prevent cracking and flaking.
How long does nail lacquer take to dry?
After applying nail polish or lacquer, they appear dry in a couple of minutes (about 20-30 minutes), but the fact is that it takes 24 hours for nails to dry well and fully. A simple trick to making the drying process faster is to wait for a minute or two to allow your polish set up. After this, run cold water over your hands for three minutes or more to achieve the best results.
Does nail lacquer need a UV light?
This is the question many people ask, showing their concerns in the application of nail lacquer. To dry nail lacquer or polish after application, use the air-drying method. Gel polish, on the other hand, contains a polymer that should be cured with a UV or LED lamp to enable hardening on the nails.
Nail lacquer and regular nail polish do not need LED lamps or UV light and do not dry faster when placed under the lamp.
How is nail lacquer removed?
Nail lacquer is long-lasting and chip-resistant. To remove nail lacquer, buff your manicure surface using a nail file. This helps to remove the gloss or shine. Next, soak a cotton ball in acetone and put it directly on your nails. This is to soften it and make removal easier. Then, wrap each finger with a small foil and leave for about 10 to 15 minutes. The polish will leave easily and go off with the cotton ball.
Is Nail Lacquer the same as gel polish?
The application of Nail lacquer can be done in a salon or from the comfort of your home. This includes four layers: a base coat that protects your natural nail and serves as a bonding agent, two color coats, and a topcoat that protects the polish and prevents chipping. Gel polish requires curing with an LED or UV lamp to dry.
Conclusion
It is the joy of every nail technician to give their clients quality and long-lasting nails so their nails will be beautiful. Classy and attractive nails give pleasure and satisfaction. Kiara sky dip nails give you all these qualities and attributes, providing the glow and allure you need. You can also have well-groomed nails and a good look. Kiara sky nail lacquer is a good choice for nail salons, manicurists, and nail lovers alike. It is chemical-free making it safe and healthy for your nails, with beautiful shades and a shiny appearance.