People beautify their nails based on an individual's prejudice. Regular nail cleaning includes daily cutting/trimming of fingernails, dirty nails can store dirt and can transfer infection such as pinworms to the host body of the host or another individual. Nails hygiene requires keeping the finger neat, short, washed or painted based on individual preferences; this hygiene procedure, apart from its health benefits, has also helped beautify the nails.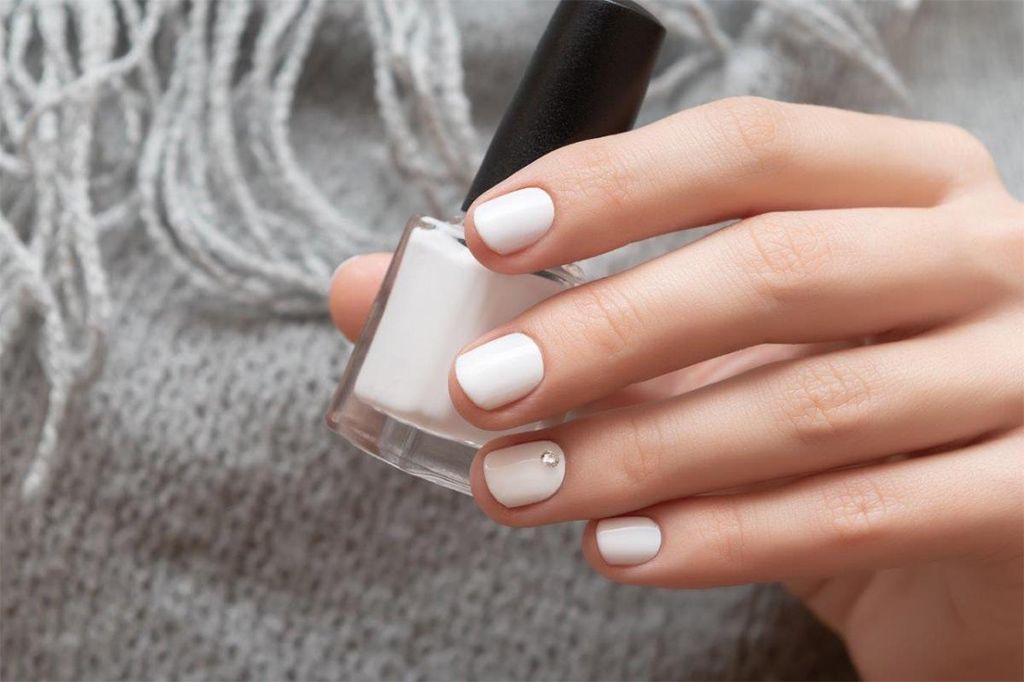 In grooming or trimming the nails, used tools should be appropriately sterilized. Most salons use a particular tool for different people which is not recommended. Some of the utensils used could include clipper, nail cutter, DND nail polish, etc.
The signs of an infectious fingernail nail could include nail thickens, painful nails, swollen nails, change in coloration of the pin, and in some extreme cases decaying nails. If any of these signs are noticed, it is advisable to visit a doctor immediately.
Tips To Help Keep The Nails Free Of Infections
 When washing, use soap and clean water to wash your hand and scrub your nails' underside.

 Often cut or trim your nails.

You can add accessories like

DND nail gel polish

to keep it neat and glowing.

Ensure to sterile your nail tools before use.

Do not chew or bite your nails even when tempting.

Always clip a hangnail with a neat, sanitized nail trimmer. Never bite or rip it out.

Repeatedly use water, cotton bud, and light chemical products to clean the nails.

To prevent the growth of bacteria under the nails, always ensure the pin is dry and neat. 

Whenever you are using hand lotion, ensure to also rub some in fingernails and cuticles.

In case you notice any nail infection symptoms, ensure to communicate with an appropriate nail professional.
What Is DND DC Nail Polish?
Daisy Nail Design company founded in 2012, is the principal company of DND nail polish; they also have several products they produce, which includes UV gels, salon products, etc. The company aims to produce high-class nail products for customers at affordable prices. Their products are known worldwide because it has a low effect or reaction on the skin or fingernail.
Some DND polish products include DC 250 dark indigo, DC 249 Ocean, DC 248 dark Aqua, DC 246 coral,  243 purply pinks, 235 mulberry, 233 Merlot, 237 muted pink, etc. They are always available in online stores at low price rates or you can have them delivered directly to your doorstep.
One of the qualities that make DND nail polish unique from other market products is because they are easier and faster to use. It is a perfect fit for festive seasons; just by soaking off gel polish, luminous nail color and applying the product on your nail, you will enjoy its long-lasting beautification.
One of the questions People usually ask is whether DND DC nail polish can be used for regular polish. Well, DND 100 MATTE Topcoat is the appropriate product to use for regular nail polish; this product will help provide a matte finish for regular nail polish users. Note that when using this product, do not use DND gel polish.
DND gel polish is used in salons worldwide not because of their top-notch color selection, satisfactory quality, or lower sale price but because they have never disappointed their end-users. In salons all over America, chances are you will see DND gel in about 75% of all salons; customers have the opportunity to pick their preferred color during manicure or pedicure. These products are not new to the nail community.
A DND  set usually includes a nail lacquer and a DND gel, typically white, in a bottle shaped container. To get a perfect manicure or pedicure, you need one or two coats with a DND setting. In every set combination, gel polish is found, which is the same color as the lacquer.
DND gel polish is in different types; most  UV/LED lamps are used for curing. They are designed for easy usage for beginners.
Unlike standard DND lacquer that usually dries up within a short while, DND gel polish requires  UV or LED lamps for curing and can not heal independently. No matter how long it takes, the gel polish won't dry up.
Conclusion
DND nail colors are synonymous products with no adverse effect on skin or fingernails. And can be gotten at an affordable price in online stores and salons.
There are various companies in nail and gel polish production, but when looking for the same product with a vast range of coloration, long-lasting effect, and glowing product, then DND gel and nail polish is the right product for you.
You can always get it delivered to your doorstep just by ordering from online stores like Amazon etc.