As Delilahs first birthday gets closer I have decided to share all of my favorite items that have saved me over the last year, as well as review some of the items I didn't love. Raising a baby can be so hard and making sure you have all of the necessary jumpers, runners, play pens etc can help. There are so many products in the world of baby and I hope this list can help you narrow down what necessities you need and what you can do without. What were your favorite items? What were your least favorite?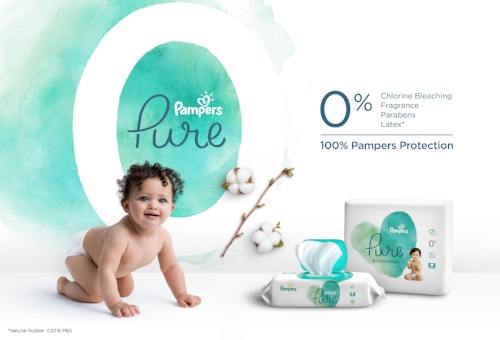 1.  Pampers Pure baby Wipes and Diapers
I have tried a ton of diapers and these are by far my favorite! They are so soft and Chlorine free which is great for babies with sensitive skin
2. Ergobaby
This product was the biggest lifesaver when Delilah was suffering from colic. I use this to this day whenever Delilah is feeling extra clingy and I need to get things done around the house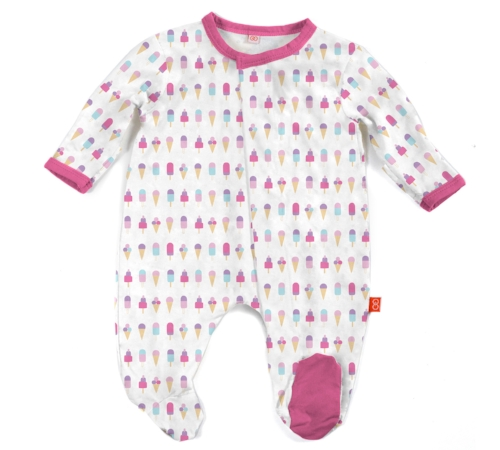 3. Magnetic ME
Genius Onesies that do not have any snaps just Magnets!
4. Dock a Tot
Even though I only used this for a few months, it was a lifesaver. The price tag is pretty hefty so finding a friend who can lend you one is my suggestion!
5. Jumper
WOW what would I do without this! When Delilah could hold her head up she was in this almost everyday all day because she was so happy in it and it gave me a chance to shower and actually get things done while knowing she was safe.
6. Honest Backpack
I use this everyday all day. It has so much space as well as an insulated zippered compartment for anything you want to keep cool or warm
7. Nuna Mixx Travel System
I love this whole system the only thing I didn't like is the infant carseat did not have neck support so I had to buy one which was really annoying considering how pricey it was.
8. Nuna Rava
I call this the Cadillac of carseats! I wish they made one in my size. No joke this thing is incredible. Super easy to insert, light weight, and so easy to clean.
9. Graco Swing
This was the first real breakthrough when Delilah was born, I can still hear the songs in my head that it played as she took naps. I can not stress enough how incredible a swing is the first few months
10. Swaddle Up
The only thing that worked for Delilah. I probably tried 20 different swaddles and this one was the one she would finally sleep the longest in
11. Stokke High Chair
The idea of this high chair is great, and as much as I like it, if i had to again I probably would have purchased something else. This high chair is kind of a pain to clean and if you use the cushions you will end up having to wash them almost everyday.
12.  Beaba
I can not say enough amazing things about this! I use it EVERYDAY and yes I am not lying! I steam all of Delilahs food in here as well as use it to make my own salad dressings and sauces. This is probably one of my favorite items on this list and if you like to make your own food then this is a must for you.
13.  Baby Einsteins take along tunes
This toy is still Delilahs favorite! I do not leave the house without it.
14.  Teething Treats
These have been a huge life saver especially when Delilah is just fussy/hungry and wanting snack. They dissolve almost instantly so I don't have to worry about her choaking on them.
15.  Safety First Walker
This walker is a great price point and so easy to use. I travel everywhere with this especially when we are going up to the mountains. It also has height adjustments and is great for kids like mine with extra long legs
16.   Little Nomad Play Mats
Amazing mats that are easy to use/clean and look super cute in a living room
17. Medela Pump in Style
I used this pump the first 7 months of Delilah's life. I really liked how powerful it was but honestly pumping for me was always a hassle no matter which one I used.
18. Skip and Hop Activity Center
This two in one table is really cool. I use to take this traveling because it was light weight and easy to use. At first it teaches your baby how to stand and later it doubles as a table with toys that lock around the side. 
Hopefully this was helpful for you new moms out there or moms to be! Enjoy your weekend